Who are we?
Mannoo is a wholesale trade/import-export company aimed at retailers, market traders, trading companies, and wholesale.
Mannoo has become a large trading company that operates internationally.

Mannoo Global Trading is there for any business, large or small, starter or established. Anyone who support invites has been with us at the right place.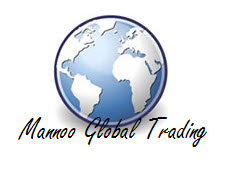 What we do..
Mannoo Global Trading is thé address for the development and the engineering of products. We have also a large stock of technical spare parts for several trucks and agriculture tractors. Mainly water pumps, manifolds and fuel pumps.

We want to distinguish ourselves from our competitors who offer their products for a "competitive price" .
This is often at the expense of product quality.
We work exclusively and only with A-Class materials.
This allows us to offer customers better quality products.
For us, the price is relative to the product.
We are open to any inquiries. We are constantly expanding our global network. Therefore, we are confident that we can be an interesting, mutual trade partner, regardless of the buying, selling or both concerns.
We invite you to contact us for further information.
Monique Hendriks